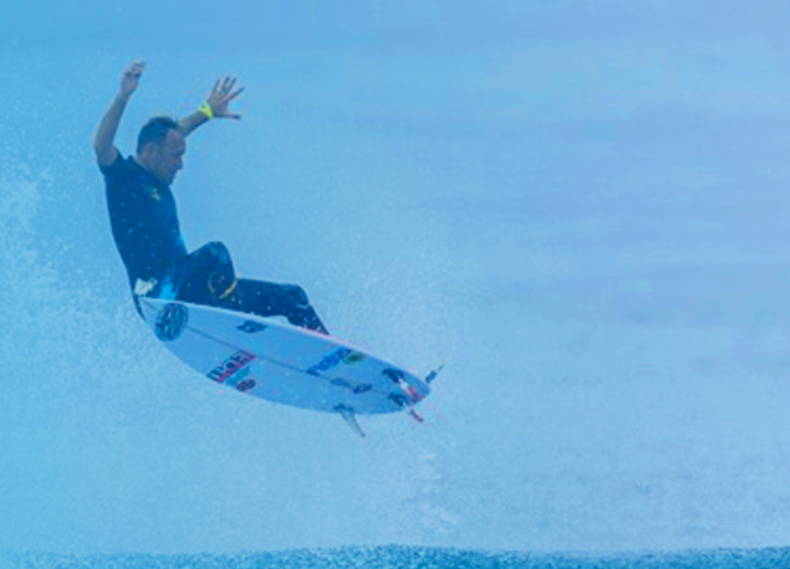 Paul "Pluey" Pugliesi is from Pacifica, California, but has resided in Oceanside for the past 12 years to be closer to the surf industry, train and compete for the past 2 decades.
Pluey has become one of the great surfers in both the California and international surf scene. In 2014, Pluey was recognized by the Mayor of Oceanside for his surfing achievements. Pluey rejoined the World Surf League after a brief hiatus.
Pluey had a great year in 2016 traveling the globe to surf on the WSL/ WQS. He traveled to Australia, Israel, Taiwan, Costa Rica, Morocco, Acapulco and France, finishing in the mid 300's out of 1200 surf competitors on the WSL/ WQS Tour.
"I don't see surfing as a job but a lifestyle. My love for surfing is unconditional and I hope it rubs off on the new generation." I work with younger surfers in my area to help them improve both their technical and surfing skills.
Stance
Goofy
Favorite Wave
Any Left Hander
Favorite Food
Italian
Surf Boards
Edit Surfboards By Maurice Agnello
Maurice 5'9 x 18 1/4 x 2 1/4
Current Sponsors:
Just Bones Boardwear™, Zinka Sunscreen, Wicked Audio, Btc Bars, Flojos, Ellakai Supplements, 51fifty Energy Drink, Watermark Fins

How old were you when you started surfing?
13
What is it about surfing that you like the most?
The Freedom to be yourself, no strings attached just you and the ocean.
What are your favorite tricks?
Big powerful turns, top to bottom surfing big long floaters.
What kind of board do you ride?
Edit Surfboards/ Maurice 5'9 x 18 1/4 x 2 1/4
Where do you surf?
Anywhere its good – A lot of the Oceanside Harbor its always consistent, Pier and all over the world!
How often do you surf?
Everyday
What advice would you give to kids that are wanting to become a surfer?
Do it because you love it, it's a lifestyle it will change your life forever. Have fun doing it and be safe and always respect the ocean.

Netanya Pro Israel 25th
Hawaii Pro 25th
1st Place – Soul Surf Series Event
2nd Place – Soul Surf Series March 19 SC Pier
2nd Place – Soul Surf Series Goldenwest
2nd Place – WSA Avalanche
2016 Soul Surf Masters Champ
4x USA National Champion
5x West Coast Masters Champ
1st Place Imperial Beach Pro