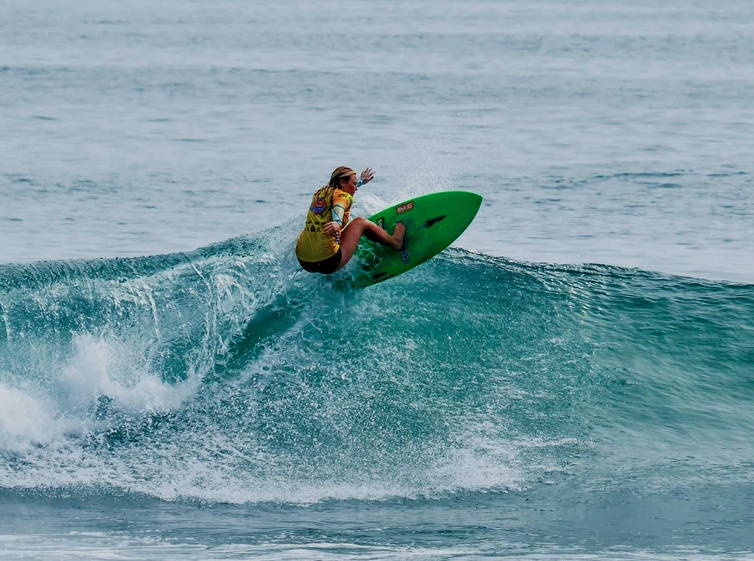 How old were you when you started surfing?
11

What is it about surfing that you like the most?
Being out in nature and the feeling of doing a really powerful turn on a wave.

What are your favorite tricks?
Frontside carve

What kind of board do you ride?
Edit Surfboards/ Maurice 5'6 x 18.25 x 2.09

Where do you surf?
Various beaches in San Clemente and I travel all over the world

Sponsors?
Just Bones Boardwear™, Ellakai Surf Supplements

How often do you surf?Everyday

What is your biggest accomplishment in surfing?Placing 2nd in my first WQS event

What advice would you give to kids that are wanting to become a surfer?Keep it positive and fun. Surfing is a journey that you get to enjoy for the rest of your life. Make it a good one!t a good one!

2nd place WQS 1500; Netanya, Israel; January 2017
3rd place WQS 1000; Caparica Pro, April 2017
5th place WQS 1500; Zarauz Pro, April 2017
13th place WQS 1000; Pipeline, March 2017
National Champion 2015 NSSA Nationals, College Women's Shortboard
Season Champion 2013-14 and 2014-15 NSSA Intercollegiate Seasons