ENCINITAS, CA
BIRTHDAY: TBD
IG @DANETHEGROM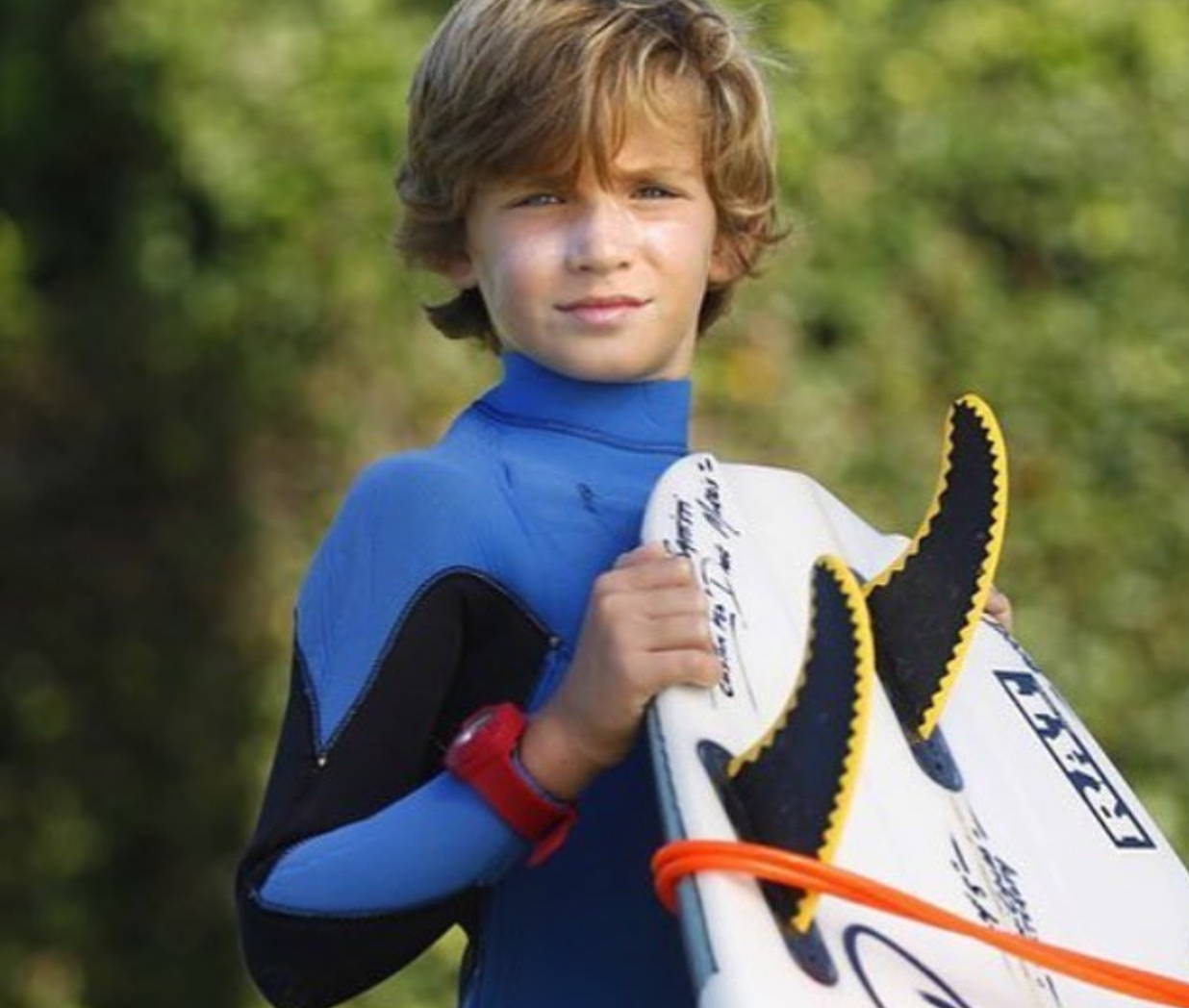 I'm in the 3rd grade and am 8 years old. I started surfing when I was under a year old with my dad. I live in a beach town called Encinitas. It has some of the best breaks in California. My favorite wave is Swamis but I love Lower Trestles, D Street, Grandview and big waves
My dad is a very good surfer and would take me out on a big foam board when I was a baby. When I was only 18 months old, we were riding overhead waves together on a tandem surfboard. When I was 2 1/2 years old, we were riding double over head Swamis on a tandem surfboard. Then I began surfing on my own when I was 3 1/2 years old.
I recently started surfing against the best surfers my age in the Western Surfing Association Tour. I am currently ranked #1 in Southern California in the under 9 division. My strengths are my frontside because I grew up surfing Swamis, which is a right point break. My dad is kind of old school and is teaching me about 80's style power. I ride kind of funky boards, and I love tubes and big closeout hits. My favorite surfers are Dane Reynold and Tom Curren.
My sponsors are Just Bones Boardwear™, Encinitas Surfshop, Rat Surfboards, Joy Joy Watches, Sikk Shades Sunglasses, Flojos, and SoCalboarders.
I like to surf when it's good, skateboarding, riding my bike, playing with my friends, playing on my iPad, and playing basketball. But my favorite thing is to win surf contests. I want to be on the World Tour when I get older.