Avalon Johnson
Carlsbad, CA
Birthday: November 9th
Sponsors: Just Bones Boardwear™, Spy Optics, Sticky Bumps, Headhunter
Titles/Accomplishments: California High School State Champion 2014 and 2015, 3rd in Nationals NSSA College Women 2016 and 2017
IG @avalon.johnson
FB facebook.com/avalon.johnson2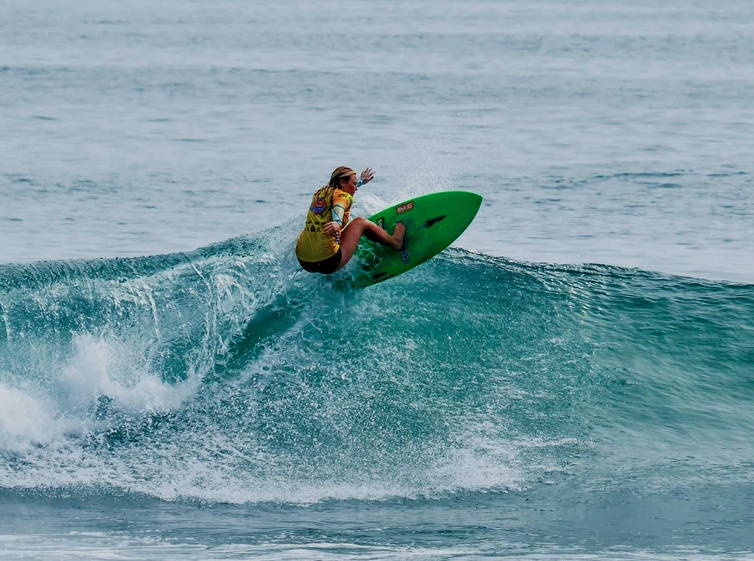 What is your life motto?
Enjoy the little things in life.
What is your favorite wave?
I love long lefts that let you get a lot of turns!
How often do you surf?
As much as I can! Usually 4-5 times a week.
How old where you when you started surfing?
I started surfing at 2 years old on the nose of my dad's longboard!
What other hobbies do you have in your spare time?
I love to do yoga, hike, and run with my dogs!
Why do you love surfing?
I love it for the ocean, there is nothing like being so close to nature. When I'm in the water my mind can relax from my busy life, and I love that about the sport!

What's your favorite memory of surfing?
Getting up early with my dad to go to 7:00 AM contests. It was so cold and early but it has become one of my fondest memories of growing up around surf contests!
Where is your favorite surf break and why?
I love Lowers. The wave is crowded but when you can sneak a left from the lineup it's a great wave!!
What type of board do you use?
I ride a 5'3" Bill Johnson board.
What are your favorite tricks?
I love getting as vertical as I can in my turns.
What is your advice to younger surfers?
Never forget how lucky we are to be at the beach!
Who is your favorite surfer?
I love Coco Ho. Her dedication to the sport is truly inspiring.